Welfare Christianity
28 December 2009
4 Comments

From: Robert Hartzell
Date: Mon, Dec 28, 2009 at 5:00 AM
Subject: Welfare Christianity
To: Randy Peck
DECEMBER 28, 2009
Stepping Stones
Hello Randy,
As 2010 begins, let us reflect on all that God has put into us this year and what treasures lie ahead in the future. Father God is a wise Master builder and He constructs our lives in a way that is best for each one of us.
It is easy to only see the negative, but let us try to look at all things in our lives as investments He's made in us and use them to build His kingdom on this earth.
May you all have a blessed New Year,
Robert & Cyndi
LINKS
Hartzell Personal Blog – "Just updated!"
Fountains of Life
Shiloh Place Ministries
WELFARE CHRISTIANITY
By Robert
Today's Stepping Stones is taken from the best selling business book, "Good to Great." It may challenge your thinking and theology. However, I believe there is a huge key here to what keeps people from fulfilling their destinies.
Good to Great Quote
"The 'leadership is the answer to everything' perspective is the modern equivalent of the 'God is the answer to everything' perspective that held back our scientific understanding of the physical world in the Dark Ages. In the 1500s, people ascribed all events they did not understand to God. With the Enlightenment, we began the search for understanding – physics, chemistry, biology, and so forth. Similarly, every time we attribute everything to leadership, we are admitting our ignorance. Not that we should become leadership atheists (leadership does matter), but every time we throw our hands up in frustration – reverting back to, "Well, the answer must be leadership!" – we prevent ourselves from gaining deeper, more scientific understanding about what makes great companies tick."
Hyper-Spirituality
It is so easy to be hyper-spiritual. We have some sort of problem and we make comments like, "God will just have to give me His grace here," or "God will just have to do a miracle." It is not that there is not some truth to these statements, but what about stewardship or personal responsibility? Think of it this way. Your teenage son is going to mow the lawn as he has done many times before and the mower won't start. He responds, "Dad, fix it." This is not much different than, "God will just have to come through (and fix whatever problem)." At some point, we expect our teen to take a little personal responsibility, be a little proactive and problem solve. Did he check and see if there's gas, is the switch on, does it smell flooded?
Depravity versus Treasure
We have this idea, based on a Calvinistic man's a worm theology that says, "I can do nothing," "in me is no good thing," "it is only by God's grace," "that unless God comes through we are helpless". God has invested in most of us many skills, understanding, faith and experiences. At some point He expects us to step up and do some problem solving, use our faith, apply some prayer, and look for some scriptural principles to apply. The depravity of man is a real doctrine, however, it is also true that God invests His treasure in us and He expects a return on His investment.
———————————————-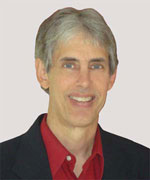 Joseph
Joseph Peck, M.D.
The Time Doctor
Empowering Dreams
Author, I Was Busy, Now I'm Not
www.empower2000.com
Connect – BE Blessed To Be A Blessing
LinkedIn: http://linkedin.com/in/thejournalguy
Facebook: http://facebook.com/thejournalguy
Twitter: http://twitter.com/thejournalguy

SHARE YOUR VICTORIES below!
It is easy, fun, and will inspire others.
There is tremendous power in a testimony. "And they overcame him (the devil) by the blood of the Lamb and by the word of their testimony." – Revelations 12:11
Caring/Sharing
Poem by Hugh Traulsen
If you dare to care, then share!
If you share, pay heed!!
God will reward every good deed!!!