Forest or Trees
Do you see the forest or the trees? High performers see both!!!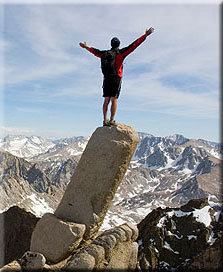 Are you a high performer?
HIGH PERFORMERS understand …
Leadership matters
Core Values matter
People matter
Communication matters
Team matters
Tribes Matter More
LEADERSHIP Matters
According to best-selling author Dr. John C. Maxwell, "Everything rises and falls on leadership!"
Dr. Maxwell is an internationally recognized leadership expert, speaker, and author who has sold over 13 million books. His organizations have trained more than 2 million leaders worldwide.
One of his books is titled "The 21 Irrefutable Laws of Leadership: Follow Them and People Will Follow You." In the very first law called "The Law of the Lid," Dr. Maxwell states …
Leadership ability is the lid that determines a person's level of effectiveness.
Your leadership ability will determine the impact you have on an organization.
The lower your ability to lead, the lower the lid on your potential.
And what is THE most important characteristic of leadership? It's INTEGRITY.
Integrity is who you are when no one's looking. Integrity is more important than Intellect (knowledge), Intensity (passion), or Insight. Integrity and honesty guarantee YOUR future. Confidence is generated doing the right thing. Integrity leads to long term stability and prosperity, not just short term gains.
CORE VALUES Matter
Why?
Because your core values define who you are, what you will do, and what you won't do!
Your core values and beliefs constrain all aspects of your leadership funnel including vision, mission, strategic objectives and goals, core impact areas, organizational structure, programs, projects, and actions.
Your longterm RESULTS and IMPACT are highly dependent on your core values.
What are your core values? How compelling are they?
By choosing to partner with us, you will work with a TEAM that values Excellence, Integrity, Commitment, and Simplicity and a founder who values Faith, Family, Friends, and Freedom.
PEOPLE Matter
Your most valuable asset is the people you work with, including those who work for you, your clients, your partners, and those who supply what you need to do what you do.
"Treat people like assets and they'll create wealth! If you don't, they'll take you down the tubes!" – Marilyn Lustgarten, SPHR
There seems to be two distinct camps when it comes to how people are viewed within an organization. They are considered primarily as assets or liabilities (costs). In my experience, it is the camp that believes its human resources are costs, overhead expenses much like any other expense that can be reduced or eliminated for short term gain, that is more prevalent. Most organizations would loudly protest! After all, they go to great lengths to communicate how they value their employees and make every effort to "do the right thing" with them. However, I believe the ultimate test is in how people are accounted for in the organization's financials – salary expense, headcount, benefit expense, training expense, etc. all of which are costs typically most affected by "belt tightening" when last quarter's (or last year's) earnings turn out to be less than expected.
Treating people as if they truly are assets will not only impact how they get accounted for by your organization, but also will positively affect your organization's long-term financial performance.
COMMUNICATION Matters
The INTER-NET is the #1 business tool of the 21st century – period. A new day is dawning and actually upon us when the Internet will be reclaimed by those who manifest Excellence, Integrity, Commitment, and Simplicity in their work and LOVE in their relationships.
Truisms about the Internet and Communication
The Internet was the number one business invention of the 20th century
The Internet is the number one business tool of the 21st century
The Internet is the super HIGHway of communication

When the enemy attacks, he ALWAYS attacks communication first!

According to Dr. Ted Baehr, founder of MovieGuide, "He who controls the MEDIA controls the culture!" And the INTERNET is the most powerful type of media.
Web 2.0+++ (Social Media) is at least 100x more powerful than Web 1.0 (traditional websites) when used STRATEGICALLY
The larger your network, the more important communication becomes.
Those who network the networks gain the most LEVERAGE. Leverage equals speed.
Blogging is transformational. A daily BLOG (email) with short stories of changed lives is the #1 way to grow your network and build strong relationships!
TEAM Matters
T.E.A.M. stands for Together Everybody Achieves More.
We believe in power of team work and in the extraordinary SYNERGY resulting from UNITY and COVENANT RELATIONSHIPS.
Everyone who accomplishes great things in this world has a TEAM. But which team is right for you? Which team will come alongside you so you can accomplish really BIG things?
We are an UNCOMMON Team!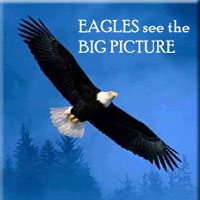 By choosing to partner with us, you will work with a TEAM OF EAGLES who have a commitment to excellence, integrity, and impact! We are each committed to changing lives and impacting nations.
Eagles make things happen
Eagles see and seize opportunities
Eagles influence others
Eagles add value to others
Eagles possess an uncommonly great attitude
Eagles have excellent relationship skills
Eagles have an eagle track record of success
Eagles think differently
Eagles continually grow
Our team goal is to bless you to SOAR in your leadership!
We COACH you to raise the lid of your leadership, both at home and at work. We model the leadership characteristics of an eagle. We CONNECT You to an ever-expanding network of healthy people, organizations, and communities!
TRIBES Matter More
Nowadays, people are desperate for COMMUNITY. They want to feel they belong to a group that cares about them and helps them make a bigger difference.
TRIBES
Tribes are what matter now
We are living during a major transition with how ideas are shared and spread
We are in a new model of leadership
Changes are no longer made with money and power
It's tribes that can change our world, not because they force people but because people want to connect
Assemble tribes that assemble tribes that becomes a movement
TRIBE LEADERS
Challenge the status quo
Build a culture
Connect people to one another. More than anything else, people want to feel missed
Commit to the cause, to the tribe, to the people who are there
Blessings to see both the forest and the trees!
Joseph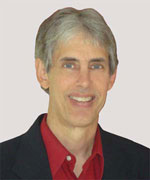 Joseph Peck, M.D.
Blessed to be a blessing
Dr. Breakthrough, THE CONNECTOR, and The Journal Guy
Leadership and Dream Coach, 30-60-100 Increases
Creative Marketing and Communication Specialist
Empower 2000, Inc.
EMPOWERING DESTINIES
Changing Lives to Disciple Nations