Coloring Outside The Lines

From: Robert Hartzell
Date: Mon, Apr 19, 2010 at 5:00 AM
Subject: Stepping Stones / Paths to Dwell In
To: Joseph Peck
COLORING OUTSIDE THE LINES by Cyndi Hartzell
Crossing boundaries is like coloring outside the lines in a coloring book. The lines are what make the picture – they define it, express it, they reveal what it is supposed to look like. They help us learn to improve our coloring skills by giving us a framework to function within. Children scribble-scrabble with their crayons. Coloring books help them learn small motor skills, to control hand movements and train them to do what they desire. As youngsters mature, instead of haphazard strokes on a page, mindful and purposeful marks and colors are chosen to create a picture in the way they wish to express it.
Boundaries have a purpose in our lives; they define our picture, who we are. My boundaries, like the coloring book page, are a picture of what I will or will not do. When someone tries to get me to do something I don't want to, and they begin to push me, they have crossed my boundary. As I see it, they colored outside the line-my line. This might take the form of a spouse using the silent treatment, or someone using anger to manipulate or control me into doing something I have already said no to. If I am talking with someone and indicate I need to go, and they continue to draw me into conversation, they are coloring across my line.
Many times those who do not respect boundaries and scribble-scrabble over others are struggling with insecurity and fears of being rejected. They are still learning the "small motor skills" of self-control. Part of growing in our spiritual walk is understanding how to honor one another's rights, choices, and feelings rather than randomly coloring all over the page. We also need the maturity to set loving boundaries with others in a way that still values them. By doing this, it helps us all mature and learn to color within the lines, freely expressing ourselves, yet respecting everyone else's picture.
Robert and Cyndi invite you to comment on their blog (Paths To Dwell In)
Fountains of Life | PO Box 331060 | Atlantic Beach | FL | 32233
Blessings to know and keep your boundaries and respect the boundaries of others!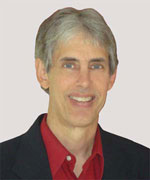 Joseph
Joseph Peck, M.D.
The Time Doctor
Empowering Dreams
Author, I Was Busy, Now I'm Not
www.empower2000.com
Connect – BE Blessed To Be A Blessing
LinkedIn: http://linkedin.com/in/thejournalguy
Facebook: http://facebook.com/thejournalguy
Twitter: http://twitter.com/thejournalguy

SHARE YOUR VICTORIES below!
It is easy, fun, and will inspire others.
There is tremendous power in a testimony. "And they overcame him (the devil) by the blood of the Lamb and by the word of their testimony." – Revelations 12:11
Caring/Sharing
Poem by Hugh Traulsen
If you dare to care, then share!
If you share, pay heed!!
God will reward every good deed!!!