Bravado in Christianity

From: Robert Hartzell
Date: Mon, Mar 29, 2010 at 5:00 AM
Subject: Stepping Stones / Paths to Dwell In
To: Joseph Peck
BRAVADO IN CHRISTIANITY–By Robert
We can often have a tendency to define ourselves but what we view is "right." For example, there is the person passionately promoting their teaching, training, or book. "This is it, this is what God is doing in this hour, if you buy this it will change your life."
In Matthew 22 the Sadducees were passionate about what they thought was "right" pertaining to the resurrection. "Moses said," was their opening statement. This might be defined as the "My dad is bigger than your dad, nya, nya, nya, nya, nya, nya" approach.
In Matthew 22:34-36 the Pharisees take a shot at exalting their "rightness." A smooth talking lawyer asks, "What's the greatest commandment? There are so many good things one can do, honor parents, keep the Sabbath holy, don't touch lepers, or have no other gods."
This is similar tothe people today promoting their books on prayer,or warfare, missions, or walking in the kingdom, to the point you are not "right" if you are not involved in it.
Why is it so important to be right? The lawyer basically said, "What commandment can I keep, what can I do that will make me right, acceptable in God's sight?"
In my home growing up, not "being right" could get you hurt. My dad would give me some type of job to do and if I didn't do it "right," I got jumped on. If I didn't know to be quiet at the right time, it could get me yelled at or slapped.
Jesus answers these questionsin verses 37-40, "Guys, it is not about who knows the most or who is most doctrinally correct or who can do the "right" thing the best. Guys, it is about love." On love hangs all the law and the prophets. Galatians 5:14 sums it up, "All law is fulfilled in one word-love."
Pastoral Counseling testimony
Through ministry with Robert, I've come into the most incredible revelation of the love of the Father. My outlook will never be the same. I'll never be the same! My passion for the Lord has been so reignited that I feel like I am ready to run into His purposes for me! My zeal had dried up, but now it's back, praise God! Thanks so much! -Jessica
We offer counseling appointments at our office and by phone.
To contact us:
904.270.9472 or
info@fountainsoflife.org
Seminar
Redemptive Gifts Seminar by Nina Lemnah, April 23-24, 2010, Brandon, FL
Links
Fountains of Life
Shiloh Place
Fountains of Life | PO Box 331060 | Atlantic Beach | FL | 32233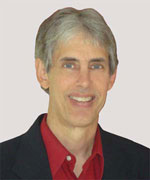 Joseph
Joseph Peck, M.D.
The Time Doctor
Empowering Dreams
Author, I Was Busy, Now I'm Not
www.empower2000.com
Connect – BE Blessed To Be A Blessing
LinkedIn: http://linkedin.com/in/thejournalguy
Facebook: http://facebook.com/thejournalguy
Twitter: http://twitter.com/thejournalguy

SHARE YOUR VICTORIES below!
It is easy, fun, and will inspire others.
There is tremendous power in a testimony. "And they overcame him (the devil) by the blood of the Lamb and by the word of their testimony." – Revelations 12:11
Caring/Sharing
Poem by Hugh Traulsen
If you dare to care, then share!
If you share, pay heed!!
God will reward every good deed!!!